Private Corporate Retreat at The Lodges on Vashon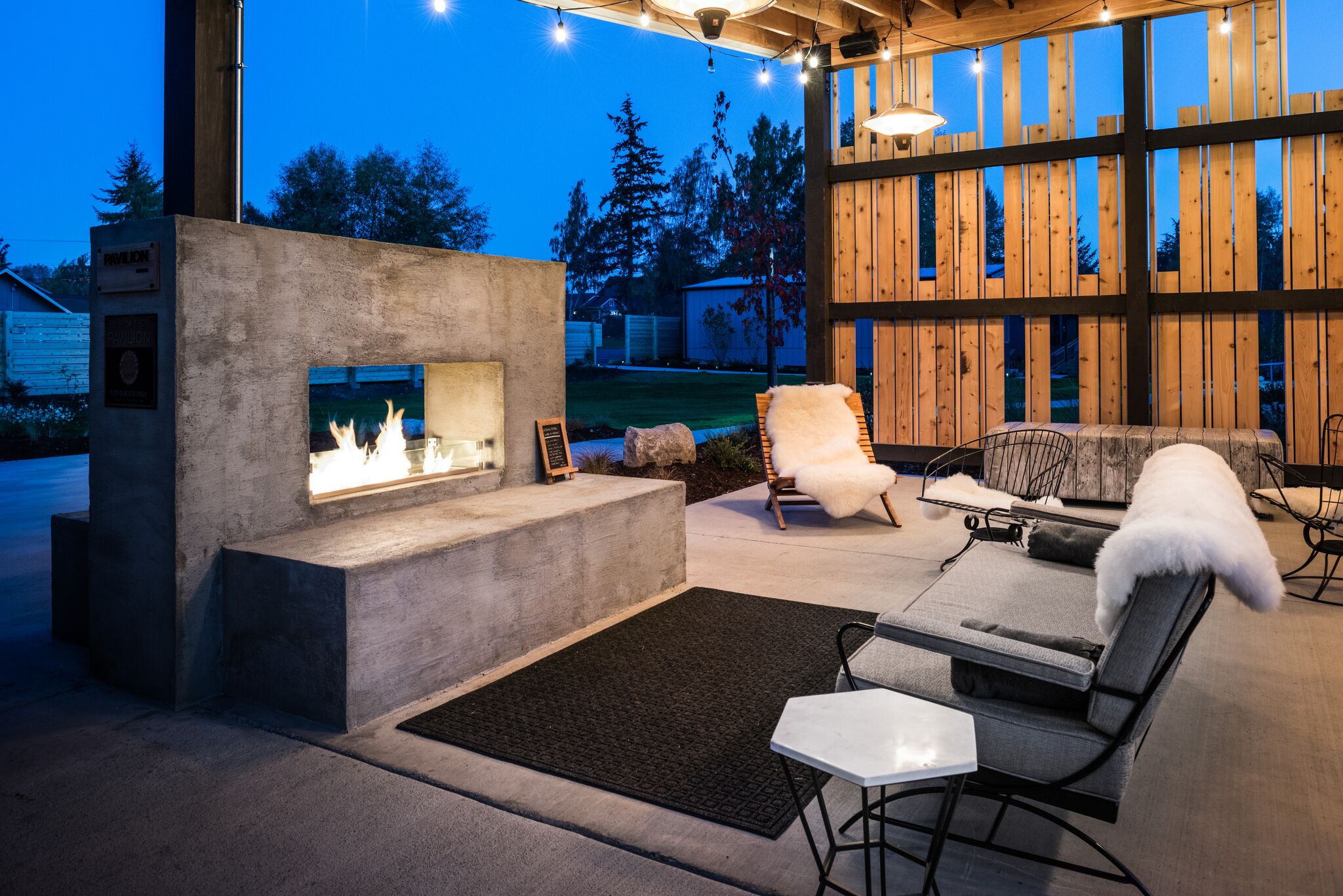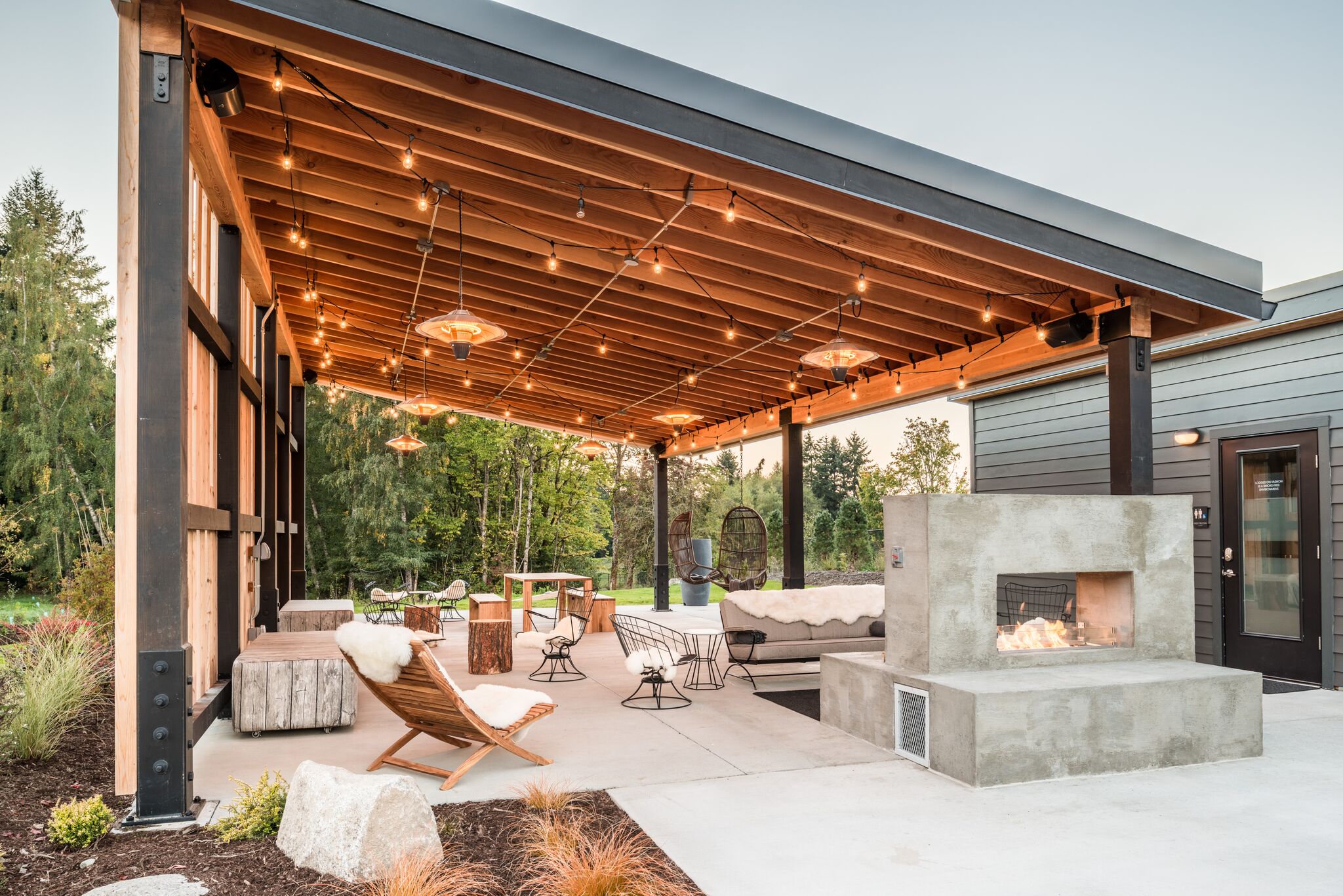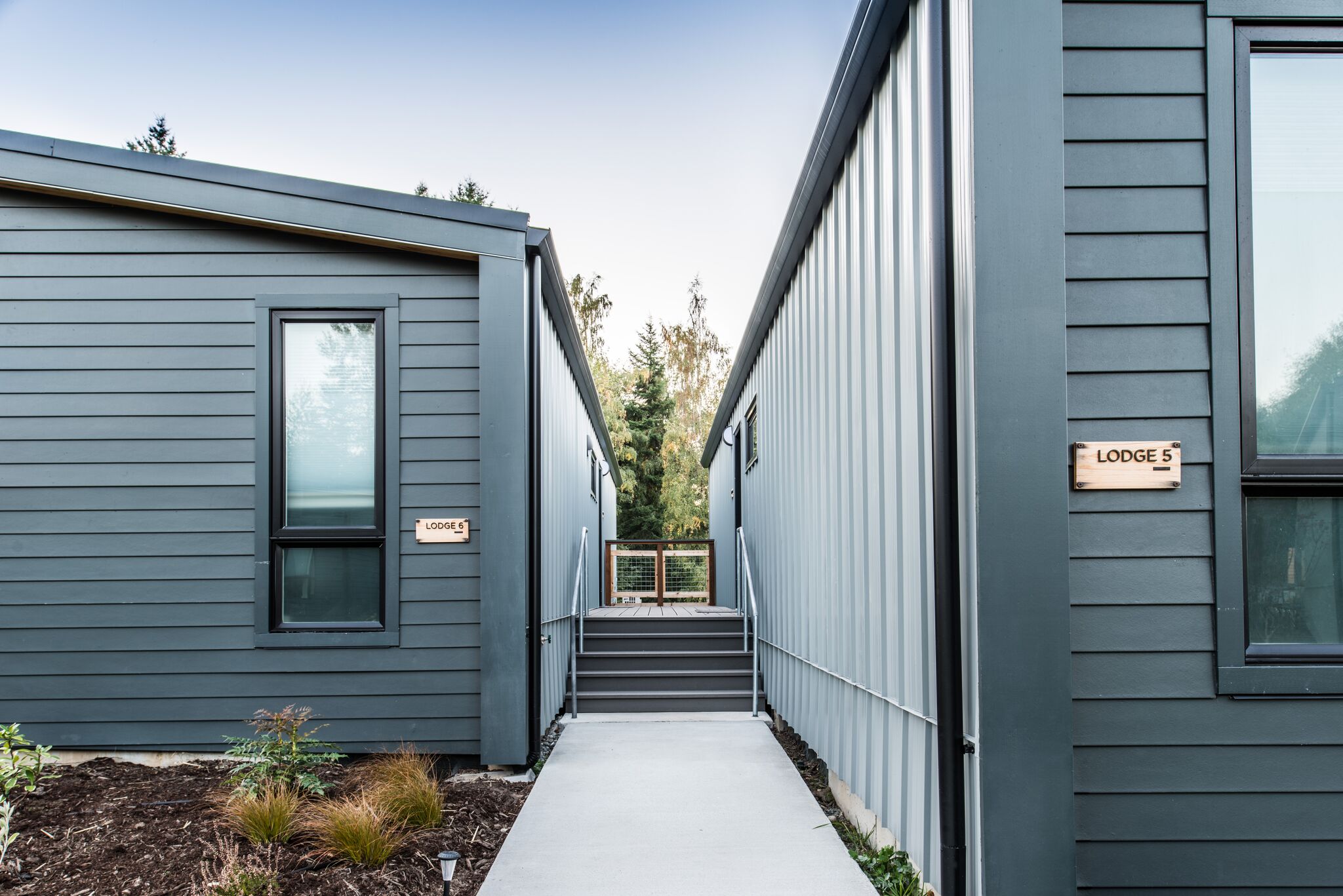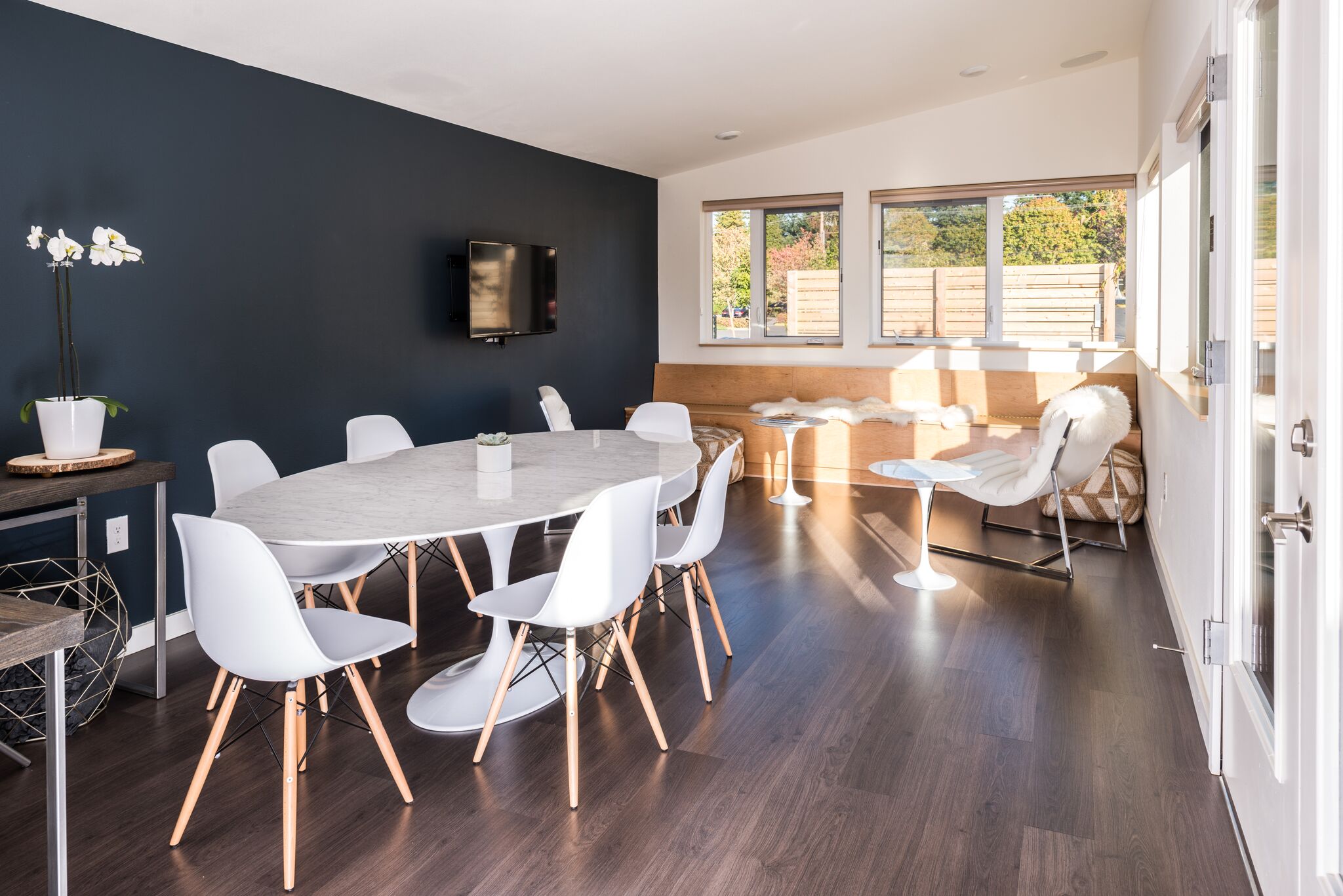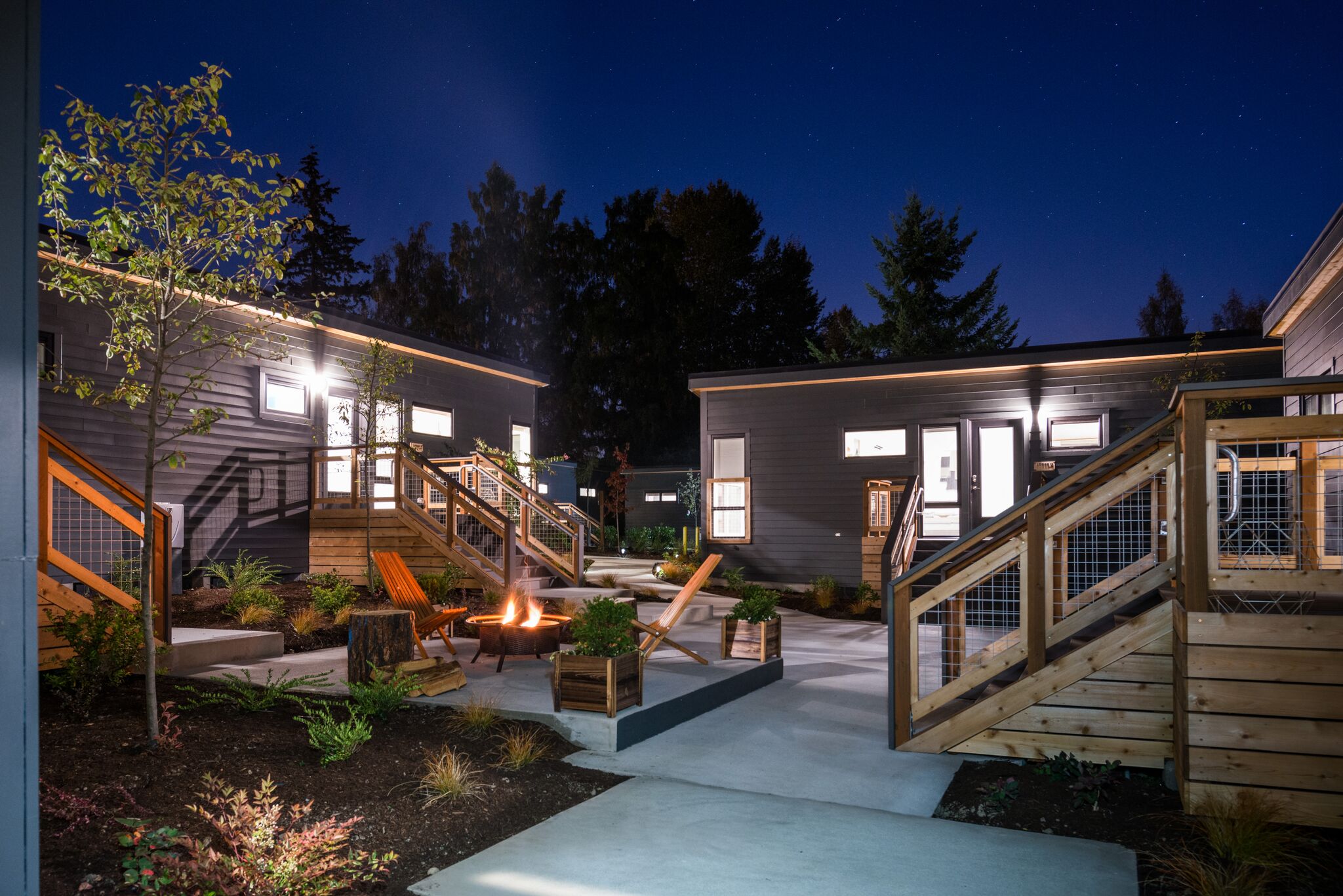 Total event price for 32 guests is $7,500
THE LODGES ON VASHON | VASHON ISLAND | FULL BUYOUT The Lodges on Vashon provide a rustic, modern  backdrop for private events and corporate retreats and meetings. They offer unique spaces and partner with the  best island catering and planning services to create the most memorable retreat, event or celebration.

Vashon Island, a mini Pacific Northwest destination for you and your guests to explore and enjoy, is a short (and stunning) ferry ride from West Seattle, transporting you worlds away in mere moments.

The full buyout getaway includes all 16 contemporary lodges on property. You will also have private access to The Public House lounge room, The Pavilion, a great open-air space, ideal for enjoying a drink under the moonlight near the gas fireplace, and The  Cottage, a beautiful space with large windows and a vaulted ceiling to host a fabulous dinner or cocktail party for your guests.
THE LODGES ON VASHON PRIVATE GETAWAY INCLUDES: 
Exclusive use of The Lodges on Vashon property on the date selected

Overnight stay at The Lodges on Vashon includes 8 king lodges (up to 2 guests per lodge) and 8 suite lodges (up to 4 guests)  

Catered cocktail party in The Cottage

Heavy appetizers by award-winning caterer Herban Feast

A selection of specialty cocktails along with beer and wine

Floral décor including 2 large, 1 medium and 3 small arrangements

2-hour dessert and espresso service

Event service staff:  Includes caterer and onsite SHW Event Manager 

Event Planning Expert for 8 hours: Includes client communication,  coordination of vendors, food and beverage order reviews, management of deliveries,  and onsite management and preparation day of the event 

All applicable taxes and gratuities are included 
2019 DATES AVAILABLE:
PRICING and PAYMENT:
Total event price for 32 guests is $7500 (includes taxes and gratuities) 

We can accommodate between 16-45 guests.  Total package price will be adjusted based on number of guests.   

$3,000 deposit  to secure event and date space will be applied to Total Event Price (non-refundable) 

Guest count and full payment due 7 days prior to your event date 

Need to chat before you buy?  Or further customize your special event? Call us at (206)923-8568 or email us at anneh@bienvenueevents.com
NEED SOMETHING MORE?  We'd be delighted to assist you with additional services. Just let your dedicated event manager know. We can help with such elements as 
Invitations (electronic) 

Custom Decor
Photography 

Photo Booth 

Novelty Gifts  

Entertainment